DICK CLARK...
The man who was in our living rooms in one form or another for decades.
We teased him as he grew older (you can tease friends) wondering if he would ever give up...
Now he's gone...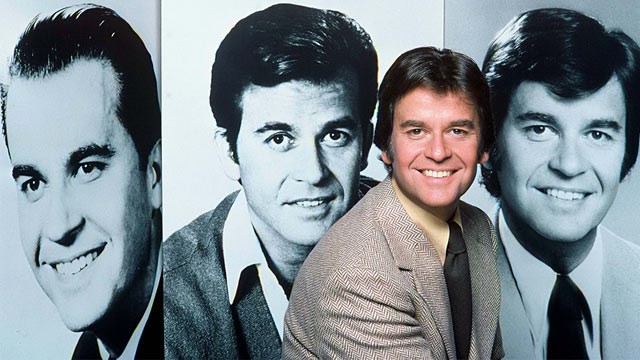 Great Video Story about him
With Dick Clark... what we saw, was what we got.
He never seemed to want center stage, rather content to remain in the background,
interviewing those who sought the position of glory, avoiding offense.
He had an approachable, big-brother type of personality...
a "low-key ringmaster in the rock 'n' roll circus"
(from
The Man Who Made Rock 'n Roll Safe for America
)
He was quiet and calm...
1957 Time Capsule
From American Bandstand we learned the latest styles and dance moves...
and we came running when we heard the familiar theme song (no pause button back then)!
Bandstand Boogie
I wish I could have met him - they say he was truly a CLASS ACT.
One friend, Rich Patterson, took a chance and wrote a letter to his idol,
asking if he could meet him while he was in town.
Never expecting a response, he was blown away when the ringmaster himself wrote back:
Rich met him... toured his home... took pictures... solidifying what I'd heard.
Truly a pro... yet grounded in reality.
He cared about people, and made everyone who came in contact, feel special!
A GENTLEMAN.
What a difference an hour can make...
Dick Clark and Rich Patterson
Heaven help us as we watch Ryan Seacrest try to fill Mr Clark's shoes...
But who knows what went on between the two of them.
Maybe our "big brother" willingly handed him the baton.
Maybe Ryan will take tips from the pro and calm down... quit seeking the spotlight...
50 years from now, I suppose our children will be mourning the passing of their own legend...

But for now... Dick Clark... so long...